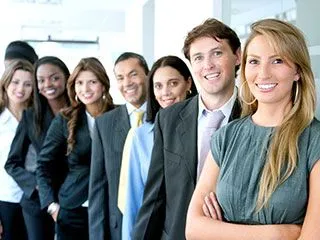 At Insight Family Eye Care, our staff is friendly and professional. Our commitment is to provide exceptional customer service to all of our Augusta patients. We take pride in our personalized care and strive to spend the necessary time with each patient to ensure a comfortable experience.
Our Augusta optometry professionals are passionate about providing high-quality care to our family of patients. We focus on providing comprehensive eye exams, a large selection of fashionable eyewear, and the best possible vision care. Come in today to meet our Augusta staff and make an appointment.
Raigne: Optometrist Assistant and Vision Therapist
Raigne is from Columbia, SC and has been working with special needs classes for four years. She is also experienced with Vision Therapy and loves working with children as well as interacting with people of all ages. Raigne enjoys spending time outdoors and loves seeing the smile on patients' faces when they are able to see better. When you stop by our office you will likely be greeted by Raigne with a warm and friendly smile and she will assist with putting you at ease before seeing Dr. Brown
Chiquita: Optician
Chiquita is a native of Reidsville, Ga. She enjoys all aspects of optics. She is most passionate about being able to help or educate people on their visual needs. Chiquita is experienced in selecting eye wear that fits you aesthetically as well as fashionably, ensuring that your glasses are properly adjusted for the best visual function and comfort, as well as many other of your eye care needs. She is married with six beautiful children. Her hobbies are playing and watching sports, family vacations, and reading. Chiquita encourages you to come visit us at Insight Family Eye Care so that we can make your visual experience your best experience!